Foot Fridge magnets or
ornaments made of Cement.
Fridge Magnets have magnets embedded in the castings
Starting prices for newborn.
Prices are add ons to regular mounted castings
Starting at $35
3 more then $30each
Ornaments with ribbon to hang them on the wall or Christmas tree
Start at $30 Each
White castings
All copes can be done in any paint finish extra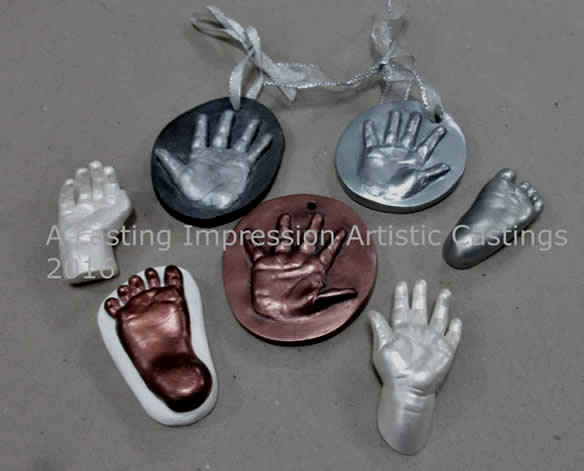 Prices are add ons to
regular mounted castings
Hand or Foot fridge Magnets
made of unbreakable resin.
Starting prices for newborn
$40 each
minimum order for resin castings
is 3 or more
5 or more $35 each
White pearled resin
or special pricing for metalic or cold cast resin. (metal with-in resin)
Makes a Great Gift for any occasion!
A popular gift idea for grandparents.
Since I don't have a fridge in my studio I framed a piece of metal to display my fridge magnets