This process is electroplating, the shoes are plated in real copper metal, the term "Baby Shoe Bronzing" was given to this process many years ago.
This is not the same as real bronze statues, bronze statues are made of a solid and mostly hollow metal
(the big ones) with copper being only one of the metals in it. The statues are cast from what is called the lost wax process where molten bronze metal is poured into the mold to replace the wax.
Baby Shoe bronzing is not even close to this process.
Perhaps if the process of plating baby shoes were invented today
it would have been called something else.
Currently there is only one baby shoe electroplater in Canada. Each piece is plated, buffed and protected by hand by one person. All of his work is guaranteed.
Plating options in
Bright Bronze, Antique Bronze, Bright Silver, Antique Silver, Antique Brass or Gold
Email for a quote. Please provide measurements in inches and a photo if possible.
Only available in Canada
Diane@LastingImpression.net In Calgary 403-230-3134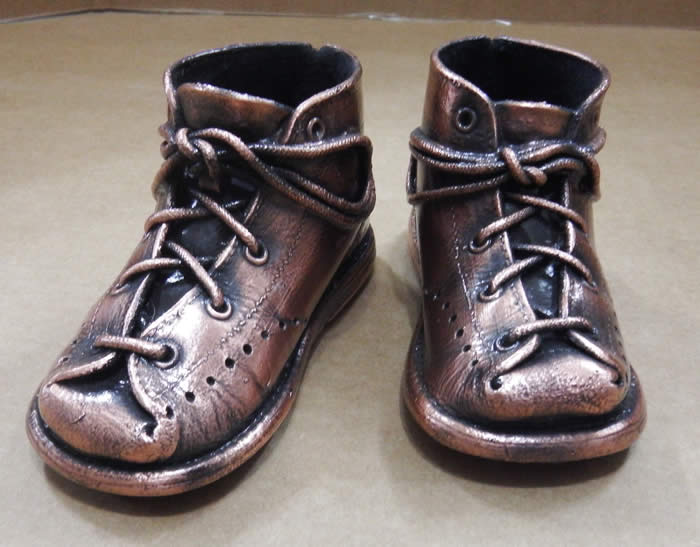 Picture shows Antique Bronze.
2 unmounted regular sized infant baby shoes
154.95 Antique Bronze
5 Inches in length and under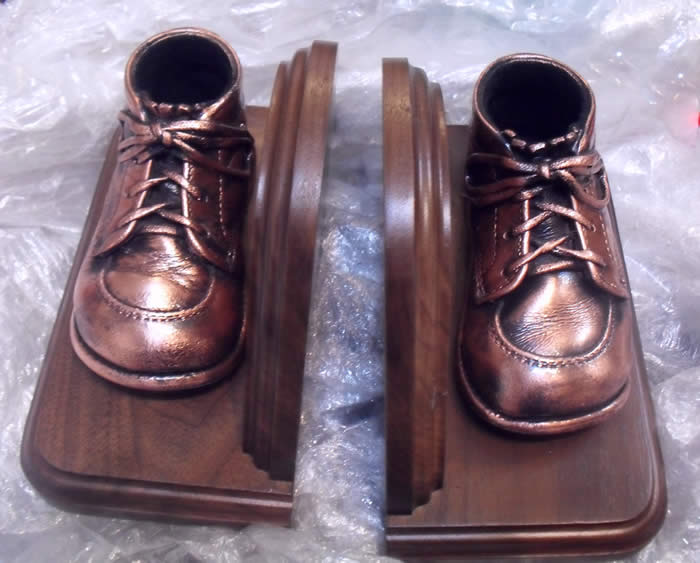 Mounted on Solid Walnut Bookends
Only available in Solid Walnut!
$209.95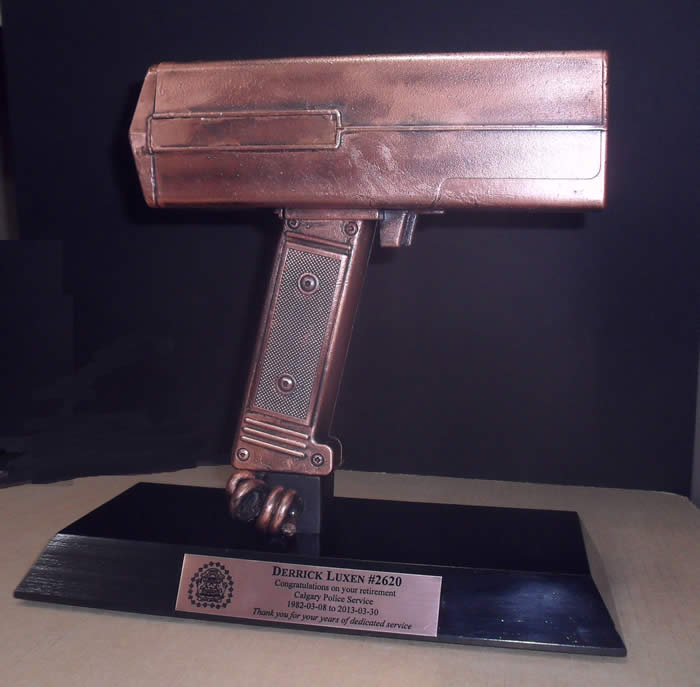 Antique Police Radar Gun, Bronzed as a retirement gift.