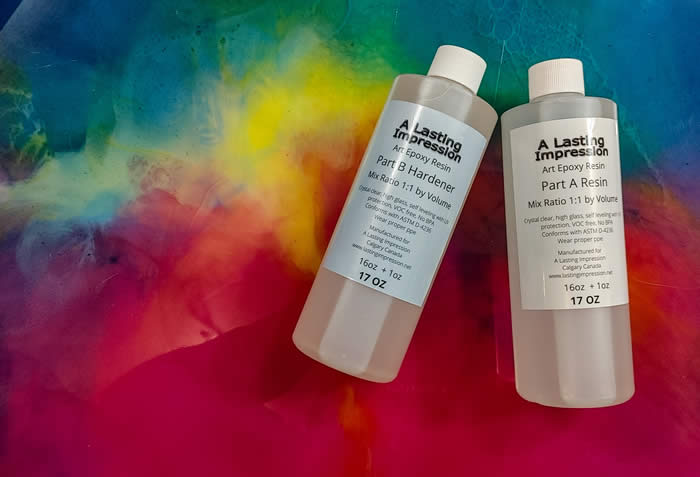 Pick up from my studio NE Calgary. Call or email to order and arrange pick up. Free Shipping in Canada
E-transfer, Visa, Master Card, debit or cash on pick up.
For a limited time I will be offering the same epoxy resin that I personally use for my resin paintings since 2017.
I have 15 years experience with different kinds of resin and 6 years with epoxy resin
In 6 years I have tried many brands of epoxy resin from top name to lower and this one performs like the top brand, might even be clearer and more uv resistant.
Visit my instagram to see all the resin art I have created with it.
https://www.instagram.com/diane.rossong.art/
Free Shipping in Canada!
2 1/4 gallon kit $160 plus gst
Each container holds an extra 19oz
147 ounces each part A and B
instead of 128 oz in a gallon
for a total of 256ozs
38 ozs extra
$160 plus gst
34 oz kit $50 plus gst
And you get an extra ounce in each bottle
17oz of Part A 17 oz of part B
16oz kit 8oz part A 8 oz part B
$35 plus gst
2 1/4 Gallon kit 256oz $160 plus gst
34 oz kit $50.00 plus gst
16 oz kit $35.00 plus gst
Free shipping in Canada